Paul Young Instructor, Pragmatic Marketing (Sponsor)
Dave Sharrock of agile42 (Sponsor)
Todd Middlebrook of Pragmatic Marketing (Sponsor)
Eric Bin of Clio (Sponsor)
Steve Jones of EnerNOC (Sponsor)
Scott Baldwin Senior Product Manager, Central 1 (Sponsor)
Sarah Barwin of Clio (Sponsor)
John Cutler of Pendo (Sponsor)
Dave Sharrock of agile42 (Sponsor)
Eric Bin of Clio (Sponsor)
Clio was launched in 2008 by lifelong friends Jack Newton and Rian Gauvreau with the goal of transforming the practice of law for good by delivering cloud-based practice management technologies for lawyers around the world. Headquartered in spectacular Vancouver, Canada, Clio has over 250 employees and offices in Toronto, Calgary, and Dublin, serving the practice management needs of legal professionals in over 80 countries.
To see their opening positions, please see here: clio.com/about/careers/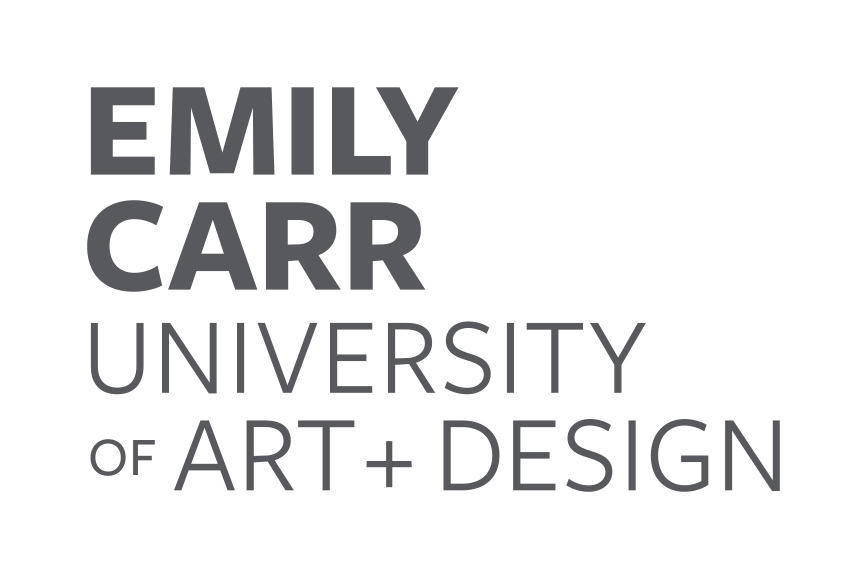 Emily Carr University is one of the top ranked specialized universities in the world in Art, Media & Design. Founded in 1925, the Vancouver-based university has over 2,000 full-time and 3,000 part-time students. ECU is a place of innovation, facilitating research into areas such Health, Data, Robotics, Wearables, Stereo 3D Cinema, and Immersive/Augmented Technologies. We are a community of makers and doers, interested in changing the world, contemplating new models of social organization and challenging preconceptions about the creative economy.
For more information, please visit:  www.ecuad.ca
Our vision is simple: a world where every market has a voice, every product solves a problem. And for over 20 years we've been working hard to achieve this goal by providing proven, practical training to help product professionals and companies become truly market-driven.
Our training programs provide real-world insights, actionable best practices and proven tools. But that's not the reason we're the industry standard in product training. We're the standard for one simple reason: our training works. It delivers results and helps people elevate their products, their companies and their careers.
How do we know this? Our customers tell us so.  For more information, please visit: www.pragmaticmarketing.com/courses
Pendo was founded in 2013 when alumni from Rally, Google, Cisco, and Red Hat combined their heads and hearts to build something they wanted but never had as product managers — a simple way to understand and attack what truly drives product success.
With powerful analytics, in-application user feedback, and contextual guidance designed to help companies measure and elevate the customer experience within their applications, Pendo is on a mission to improve society's experience with software.
Proudly built in North Carolina but engineered to scale globally without losing that soul. For more information, please visit: www.pendo.io/product
agile42 is a market leader in providing "Agile Transformation Services" to companies who want to move toward a more effective and adaptive way of working. For many years, agile42 has supported a wide range of clients, from startups to large enterprises, in transforming their way of working. By combining management consulting, knowledge transfer, team training, and on-the-job coaching, we have developed a unique and proven approach to support our clients in adopting and applying Agile practices to achieve outstanding results.
For more information, please visit: agile42.com/en-ca/
Customers nowadays expect product teams to not only listen to their feedback, but use it to drive product change. By bringing science to the art of listening, UserVoice is helping product managers prioritize feature requests to drive strategic product decisions.
We do this through collecting and organizing your feedback from multiple sources to provide a clear, actionable view of user feedback.
Being customer-centric doesn't have to be so hard. Visit www.uservoice.com to learn more.
PayByPhone is one of the fastest growing mobile payment companies in the world, processing more than 70 million transactions totaling more than $400 million in payments annually. Through the company's mobile web, smartphone and smartwatch applications, PayByPhone helps millions of consumers easily and securely pay for parking without the hassles of waiting in line, having to carry change or risking costly fines. A subsidiary of Volkswagen Financial Services AG, PayByPhone is leading the way in the creation of the mobile future.
PayByPhone can be found online at paybyphone.com.
Realtor.com®, is the trusted resource for home buyers, sellers and dreamers, offering the most comprehensive database of for-sale properties, among competing national sites, and the information, tools and professional expertise to help people move confidently through every step of their home journey. It pioneered the world of digital real estate 20 years ago, and today helps make all things home simple, efficient and enjoyable. Realtor.com® is operated by News Corp subsidiary Move, Inc. under a perpetual license to operate realtor.com from the National Association of REALTORS.®
To see their opening positions, please see here: careers.realtor.com
Coast Capital Savings is Canada's largest credit union by membership and B.C.'s first credit union to be granted federal credit union status. An Imagine Canada Caring Company and a certified B Corporation in recognition of its social performance, the credit union invested $5.6 million into local communities in 2017, focusing on empowering and engaging youth. Coast Capital is one of Canada's Most Admired Corporate Cultures™, and is a winner of the Canada's Best Managed Companies Platinum Club designation. In 2018, Coast Capital was awarded the Corporate Responsibility Award at National Philanthropy Day by the Association of Fundraising Professionals, Vancouver Island Chapter. It has 52 branches serving its 555,000 members in the Metro Vancouver, Fraser Valley, Vancouver Island and Okanagan regions of British Columbia. Product innovations include Canada's first free chequing account from a full-service financial institution. To learn more, visit coastcapitalsavings.com.
For almost 13 years, Amazon Web Services has been the world's most comprehensive and broadly adopted cloud platform. AWS offers over 165 fully featured services for compute, storage, databases, networking, analytics, robotics, machine learning and artificial intelligence (AI), Internet of Things (IoT), mobile, security, hybrid, virtual and augmented reality (VR and AR), media, and application development, deployment, and management from 60 Availability Zones (AZs) within 20 geographic regions, spanning the U.S., Australia, Brazil, Canada, China, France, Germany, India, Ireland, Japan, Korea, Singapore, Sweden, and the UK. Millions of customers including the fastest-growing startups, largest enterprises, and leading government agencies—trust AWS to power their infrastructure, become more agile, and lower costs. To learn more about AWS, visit aws.amazon.com.
At Spatial, it is our mission to bring human-centred design practices to large organizations to support innovation.
With deep roots in digital product design and user research, what drives our work is a sense of curiosity in human behaviour and the impact of technology on our lives.
Clients trust us to deliver strategy, research and design work that has impact. We uncover insights and opportunities that lead to competitive advantage and transformational change.  For more information, please visit: spatialrd.com
Since 1980, Corporate Recruiters has partnered with innovative technology companies in the information and communications, cleantech, wireless, biotechnology, and alternative energy sectors providing access to people, information, insights and experience that help build great teams.
Located in Vancouver, this executive search firm leverages their exceptional knowledge of the local business climate – including capitalization, candidate availability, product commercialization, and government policy – to provide clients and candidates with more than a good fit; we help them grow successful technology companies. For more information, please visit: corporate.bc.ca
As Product Managers, Owners, Analysts and Marketers, we all share a common pursuit: to create thoughtful products that solve customer problems. To do this effectively, we require a flexible and diverse set of skills along with a passion for learning. ProductBC is a non-profit organization that aims to serve the local community by offering our members access to events, mentorship opportunities, and content so they can learn and grow as product professionals. For more information, please visit: productbc.ca
Women in Product Vancouver gets together every couple of months to allow our members to chat with peers in Product Management (or interested in Product Management) about current challenges and wins and to build relationships. Women in Product Vancouver events are for cis and trans women and those who are gender non-binary, gender-fluid and femme-identified. For more information, please visit: meetup.com/Women-in-Product-Vancouver